SMSF Tax Return Specialists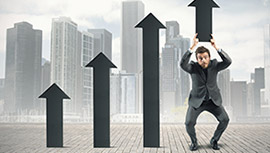 Self Managed Superannuation Funds (SMSFs) have become an extremely popular investment vehicle for Australians of all ages.  Whether you are disillusioned with your current fund, or looking to gain a better understanding of how a SMSF works, we are here to provide you with the necessary advice and guidance.
We can provide assistance to you in a number of areas including:
Setting up of necessary documentation to open an SMSF
Preparation of Annual Income Taxation Return
Preparation of Annual Documentation required to be held by a SMSF, such as:
Annual Financial Statements
Members Statements
Arrange for the Annual Audit of the SMSF by an Approved Auditor
Assist with correspondence with the Taxation Office

Please feel free to contact us to arrange an appointment, and we are happy to provide you with a quote for any of the above services.